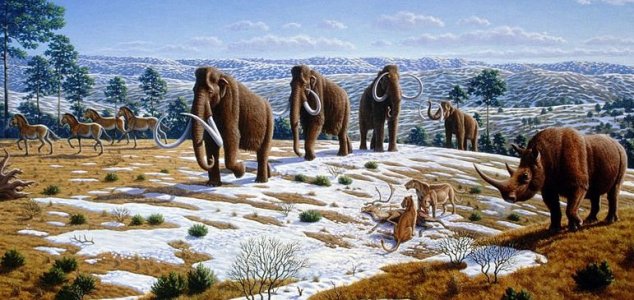 Is this really viable within six years ?

Image Credit: CC BY 2.5 Public Library of Science
A UFO hunter has teamed up with a Harvard geneticist in a renewed effort to bring mammoths back to life.
The new firm, which has been named Colossal, describes itself as a "breakthrough bioscience and genetic engineering company" which aims to "restore Earth to a healthier state, while also solving for the future economies and biological necessities of the human condition through cutting-edge science and technologies."
Founded by entrepreneur and UFO hunter Ben Lamm alongside de-extinction expert and geneticist George Church, the company will sponsor research at Church's Harvard Medical School lab with the goal of effectively bringing the extinct woolly mammoth back to life.
According to Lamm, the project will continue efforts made by other researchers such as David Rice - who previously sequenced the genomes of 23 Asian elephants - and Colossal's own lead biological scientist Eriona Hysolli - who extracted and analyzed the DNA of a mammoth found in Siberia.
"They've pretty much managed to complete the assembly of the 60 plus genes that would essentially make an elephant genome functionally that of a woolly mammoth," he said.
Lamm expects the company to produce its first elephant-mammoth hybrid calves within 6 years.
The end goal will be to reintroduce entire herds of the animals into the wild.
Given that nobody has ever managed to achieve anything remotely like this before, however, the scientists behind the endeavour will likely be in for a challenging time.
Source: Vice.com | Comments (29)
Similar stories based on this topic:
Tags: Mammoth