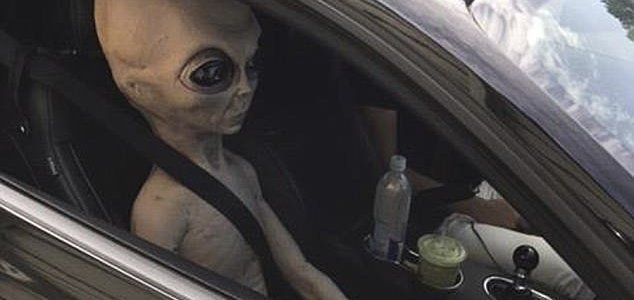 The felon reported seeing 'aliens'.

Image Credit: Alpharetta Department of Public Safety / Facebook
A man from Waco was arrested at the weekend after firing his gun at 'aliens' he had seen outside a hotel.
The bizarre incident kicked off at a hotel on Keeneland Drive, Richmond on the morning of September 11th when bystanders called the police to report that gunshots had been heard.
When the police arrived, they discovered that someone was shooting a gun from one of the hotel's windows and quickly moved to evacuate civilians from the vicinity of the building.
The Richmond Police Emergency Response Unit then made their way to the room from which the shots were being fired where they found an armed male - who was later identified as 55-year-old Samuel Riddell - as well as a female who was hiding in an adjoining bathroom.
After Riddell was subdued and arrested, he attempted to explain his actions to detectives by claiming that he had "observed aliens in the parking lot and was shooting at them."
It turned out that he was in fact a convicted felon and was in possession of several guns.
He was charged with multiple offenses including wanton endangerment and criminal mischief.
Fortunately nobody was injured during the incident.
Source: wbontv.com | Comments (10)
Similar stories based on this topic:
Tags: Aliens, Hotel