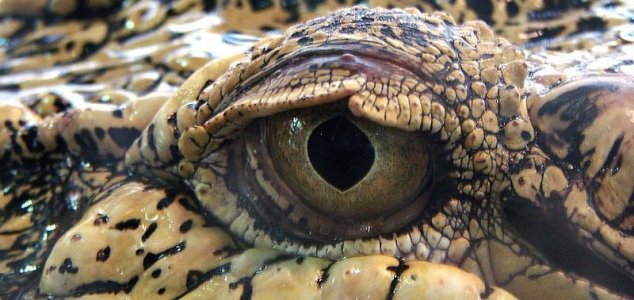 'Razana' belonged to a suborder of crocodylomorphs known as the Notosuchia.

Image Credit: PD - Vassil
Palaeontologists have been studying the remains of a crocodile-like land predator from the Jurassic era.
The origin and early evolution of this ferocious prehistoric behemoth, which roamed what is now Madagascar around 170 million years ago, has long remained something of an enigma.
Now though, following a new fossil analysis by Italian and French paleontologists, details of the mysterious crocodile-like species are finally starting to be revealed for the first time.
Known as
Razanandrongobe sakalavae
( meaning 'giant lizard ancestor from Sakalava region' ), this huge predator had large, deep jaw bones and teeth similar to those of a Tyrannosaurus rex.
"Like these and other gigantic crocs from the Cretaceous, 'Razana' could outcompete even theropod dinosaurs, at the top of the food chain," said palaeontologist Cristiano Dal Sasso.
It was the oldest ( and possibly largest ) known species in the Notosuchia suborder.
"Its geographic position during the period when Madagascar was separating from other landmasses is strongly suggestive of an endemic lineage," said study co-author Simone Maganuco.
"At the same time, it represents a further signal that the Notosuchia originated in southern Gondwana."
Source: Phys.org | Comments (2)
Tags: Crocodile, Dinosaur