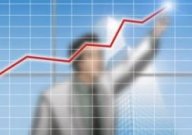 The Arkansas shuffle
Posted on Friday, 8 July, 2011 |

2 comments
Columnist:

Phillip Tilley
I currently live in the State of Montana. I would live in the state of bliss if I could, I am told it is nice but I have never been there. An Uncle I never met before recently visited from California. He noticed I only have one bathroom, my yard is not fenced and I have the only house in a two block radius that does not have a garage. I mean to correct these things when I can afford to.
My Uncle Floyd asked why I could not afford it now and I told him Montanans are the second lowest paid people in the fifty states as far as per capita income goes. He asked who gets paid less than Montana and I told him it is Arkansas. He immediately said, "That is the home of Wal Mart, the largest retailer in the world." Then he said, "I don't shop there because they don't pay their workers enough."
Further research shows that both Montana and Arkansas have moved up in the rankings to 39th and 45th respectively. I agree, and if the largest retailer in the world feels it is okay to pay their workers the least in the nation it is only a matter of time before the nation follows their poor lead. I half wonder if Wal Mart is going to get into the business of selling trailer houses so their employees have some place to live, and yes I said employees.
Workers at Wal Mart used to be called associates when Sam Walton was alive. Associates were encouraged to buy stock in the company and be part owners. You work harder when you are working for yourself. When Sam Walton was alive Wal Mart stock split on average every eighteen months, meaning if you had a thousand shares of stock before the split you would have two thousand shares of stock after the split.
At a pace like that it was not uncommon for someone that was an associate to be able to retire after ten years because their stock holdings had made them rich, and the nation prospered. Wal Mart used to brag that 70% of their items were made in the USA. Today 80% of their items are made in China.
Sam Walton died in 1992 and since then Wal Mart stock has not split a single time. Associates are no longer treated as valued partners, they are treated as throw away employees. No more can they look forward to becoming stock rich and retiring early, and the nation does not prosper. Recently Wal Mart has begun to buy back its own stock to give them more control over the company.
If the rest of the nation marches to the Arkansas shuffle we will all lose our homes and end up living in trailers or mud huts. Profits are down so much at the world's largest retailer they have put a hold on remodeling their stores because it costs too much.
While Wal Mart employees earn less the lawyers for Wal Mart earn more and I see the Walton Family are all still at the top of the Billionaires list. As is often the case Wal Marts greed will be their own undoing. Wake up people, the money matrix has you.
Article Copyright© Phillip Tilley - reproduced with permission.