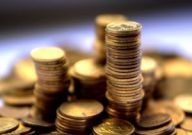 Backwards, not forwards
Posted on Saturday, 23 June, 2012 |

7 comments
Columnist:

Phillip Tilley
In a recent report from the Federal Reserve it was noted that the median U.S. household lost 39% of its wealth from 2007 to 2010. This means net worth slid to 1992 levels after adjusting for inflation. That is the inflation the government admits to, not real inflation. The report said the median family's net worth dropped from $126,400 in 2007 to $77,300 in 2010. It may be interesting that 77,000 in today's money would have been worth about 10,000 in 1964, the year we stopped using real money. So in fact there has been no real gain in American net worth since we stopped using real money in 1964. No real growth! We have stagnated for almost fifty years!
The Federal Reserve report estimated 7 trillion of the loss came in the devaluation of home equity and mortgage defaults. The stock market is up though so that looks good, unless you realize the Federal Reserve purchased large amounts of stocks to pump up the market. It is all fluff that is overvalued and could crash again at any time.
At the same time median household incomes have fallen according to Sentier Research by 8.3% since 2007. That is of course for those lucky enough to have a job. All of this in light of the fact the government says the recession ended in June of 2009.
If income and net worth have continued to drop during what is supposed to be the recovery from the "Recession" then you have to realize it is not a recovery and we are still in a Depression.
Gordon Green, co-founder of Sentier Research said, "I don't think we've seen anything like this."
I have said it before and I will say it again, "Federal Reserve Notes have no value." So I would say the "Wealth" that they say was lost never existed in the first place. Truth be known it could get a lot worse if the rest of the inflated value collapses. I warned of deflation and we are there.
Wake up people, the money matrix has you.
Article Copyright© Phillip Tilley - reproduced with permission.