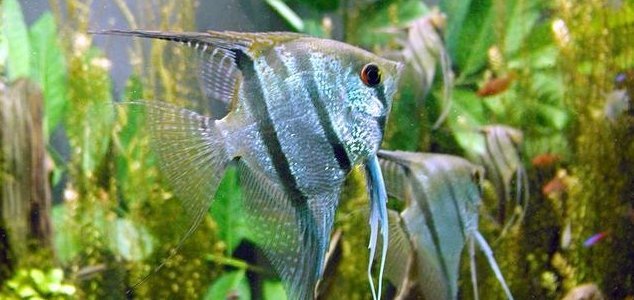 The tropical fish were a species of cichlid.

Image Credit: CC 1.0 Mendel
With pockets bulging with water, the Vietnamese man tried unsuccessfully to get through airport security.
The peculiar smuggling attempt took place following a flight from Australia to New Zealand this week. Airport security officials noticed that something was amiss when the man tried to get through the terminal with pockets that were soaking wet and bulging with water.
Initially claiming that he had actually filled his pockets with water so that he'd have something to drink, the man was searched and found to be carrying a number of tropical fish that he had been attempting to smuggle in to the country.
"This appears to be a deliberate attempt to smuggle fish into the country without any consideration of the biosecurity risk involved," MPI spokesman Craig Hughes said in a statement. "That's something we take very seriously. The fish could have been carrying diseases or have the potential to displace native species."
The bungling smuggler now faces either a hefty fine or a stint of five years in prison.
Source: Yahoo! News | Comments (29)
Tags: Smuggling, Fish