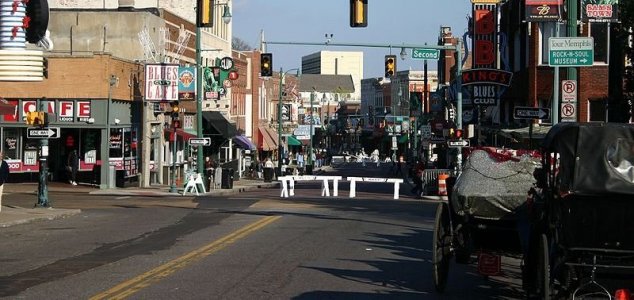 The streets of Memphis, Tennessee.

Image Credit: CC 2.0 Rafi. B
The ghost of a bank robber is now said to be haunting the very place where he ended his own life.
An otherwise unremarkable intersection in East Memphis has become the site of some unusual activity after a man who robbed a Wells Fargo Bank was cornered there by police and opted to end his own life rather than be arrested.
Grief councillor Mike Einspanjer, owner of Memphis Paranormal Investigations, has reported receiving several eyewitness accounts of a shadowy figure that is now believed to be haunting the very intersection where Marvin Amerson died on July 23rd.
Many of the locals who live opposite the intersection have been keeping an eye out for anything unusual but remain skeptical of the reports.
Source: WREG | Comments (13)
Tags: Ghost, Haunting, Shadow Figure