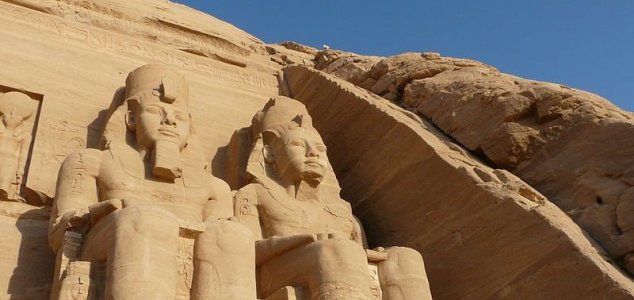 Ancient Egypt's statues and monuments remain to this day.

Image Credit: CC 3.0 Grosty
Radiocarbon dating and computer models have helped build up a new picture of Egypt's earliest days.
Up until now the precise chronology of ancient Egypt's beginnings has been based mostly on estimates, but thanks to a new research effort led by Dr Michael Dee from the University of Oxford a far more accurate timeline has now been developed.
Scientists have used a plethora of sophisticated analytical techniques to assign dates to a variety of ancient finds including hair and bone samples, slowly piecing together the timeline of Egypt's earliest days from which there are no written records.
The team discovered that the civilization of ancient Egypt would have developed far more rapidly than previously thought, a process that could have taken as little as 600 years. It has also been revealed that Egypt's ancestors would have settled along the river Nile several centuries later than thought, around 3700 to 3600 BC.
"The time period is shorter than was previously thought - about 300 or 400 years shorter," said Dr Dee. "Egypt was a state that emerged quickly - over that time one has immense social change."
Source: BBC News | Comments (17)
Tags: Egypt