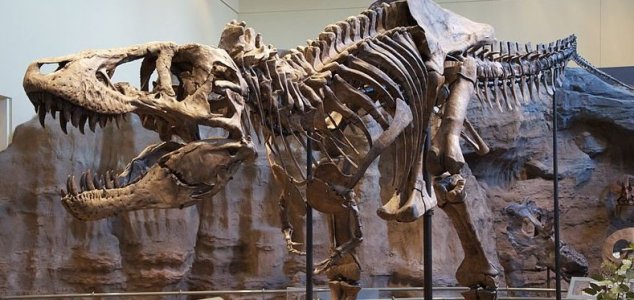 Will the dinosaurs even be brought back from extinction ?

Image Credit: CC BY-SA 3.0 Scott Robert Anselmo
Scientists have played down the idea that dinosaur DNA can be extracted from insects preserved in amber.
With anticipation for the latest upcoming installment in the Jurassic Park franchise, "Jurassic World", reaching fever pitch, attentions have turned once again to whether or not it would actually be possible to bring the dinosaurs back in real-life using the method outlined in the original movie.
While DNA has been recovered from preserved mammoth specimens dating back thousands of years, retrieving DNA from insects trapped in amber over millions of years is something that scientists have been struggling to achieve.
In a recent study, researchers at the University of Manchester attempted to recover DNA from insects preserved in amber using DNA sequencing techniques. Due to the age of the specimens however the task proved futile, there simply wasn't any recoverable DNA left for them to extract.
"Intuitively, one might imagine that the complete and rapid engulfment in resin, resulting in almost instantaneous demise, might promote the preservation of DNA in a resin entombed insect, but this appears not to be the case," said Dr David Penney. "So, unfortunately, the Jurassic Park scenario must remain in the realms of fiction."
Source: Independent | Comments (16)
Tags: Dinosaur, Jurassic