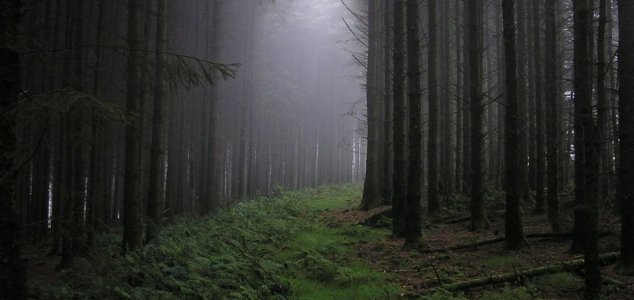 Bigfoot sightings have been recorded for almost 100 years.

Image Credit: CC 2.0 Ashley Chile Baz
Doctoral candidate Joshua Stevens has produced a detailed map of Bigfoot sightings in the US and Canada.
Sightings of large ape-like hominids have been reported across North America for decades, with groups such as the Bigfoot Field Researchers Organization (BFRO) recording these sightings in a database spanning more than 90 years. Now a doctoral student at Pennsylvania State University has taken it upon himself to plot these reports on to a single map, providing a unique glimpse of the distribution of sightings across the continent.
In total the map covers 3,313 reports from 1921 to 2013, a feat made possible thanks to the BFRO's attention to detail and the fact that every report includes a time and geographic location.
Joshua's map can be viewed -
here
.
"Right away you can see that sightings are not evenly distributed," he wrote on his site. "There are distinct regions where sightings are incredibly common, despite a very sparse population. On the other hand, in some of the most densely populated areas sasquatch sightings are exceedingly rare."
Despite the time invested in producing the map however Joshua himself is somewhat skeptical. "Ultimately, Iím not convinced thereís a descendant of Gigantopithecus playing hide and seek in the Pacific Northwest," he wrote. "But if respectable folks like Survivorman Les Stroud and primatologist Jane Goodall believe thereís something more to the myth, I think itís at least worth putting on the map."
Source: Joshua Stevens | Comments (73)
Similar stories based on this topic:
Tags: Bigfoot