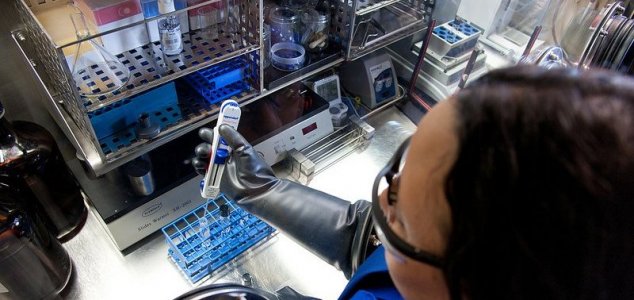 Synthetic biology could revolutionize science and medicine.

Image Credit: CC BY 2.0 US Army RDECOM
Genome scientist J. Craig Venter believes that we will soon be able to design and 'print' organisms.
Venter was instrumental in the mapping of the human genome and has since turned his attention towards the creation of synthetic biological organisms, an area that he believes could soon provide a solution to all of humanity's medicinal needs.
In his new book "Life at the Speed of Light: From the Double Helix to the Dawn of Digital Life", Venter outlines his predictions and ideas about a future in which digital design and manufacture would make it possible to effectively 'print' tailor-made organisms that could be used in everything from curing disease to extending human life.
One particularly intriguing area of his research covers the idea that we may be able to return DNA sequences found on Mars and reproduce them here on the Earth using this technology.
"I am confident that life once thrived on Mars and may well still exist there today," he wrote. "The day is not far off when we will be able to send a robotically controlled genome-sequencing unit in a probe to other planets to read the DNA sequence of any alien microbe life that may be there."
Source: Independent | Comments (11)
Tags: Synthetic biology, Human Genome