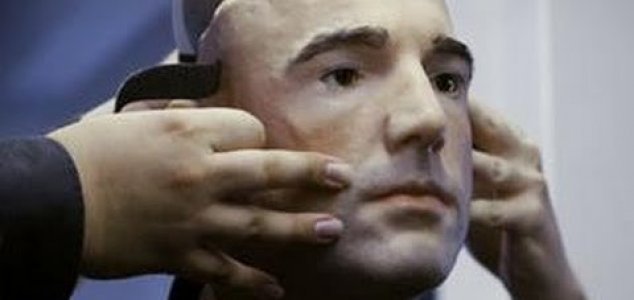 The bionic man looks eerily human.

Image Credit: YouTube / Smithsonian
A robot made entirely out of artificial body parts has been revealed at a museum in Washington.
Complete with a human-like face and the ability to talk, the bionic contraption was unveiled at the Smithsonian National Air and Space Museum. The idea behind the development of the robot was to showcase recent medical breakthroughs in the development of artificial organs and body parts.
In total the robot cost over $1 million to build and is made out of 28 individual parts including all four limbs, a pancreas, a circulatory system and a pair of lungs.
"The whole idea of the project is to get together all of the spare parts that already exist for the human body today - one piece," said social psychologist Bertolt Meyer. "If you did that, what would it look like?"
In addition to a human-like appearance, the robot is equipped with the ability to speak using a computer system similar to Apple's Siri. "The people who made it decided to program it with the personality of a 13-year-old boy from the Ukraine," said design engineer Robert Warburton. "So, he's not really the most polite of people to have a conversation with."
Source: Reuters | Comments (33)
Tags: Bionic