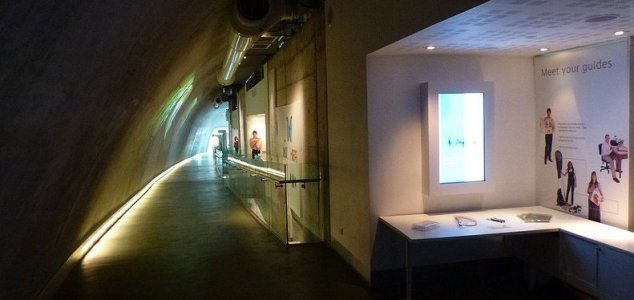 The Natural History Museum in London.

Image Credit: CC BY 2.0 Gary Bembridge
Laboratories at the Natural History Museum in London have been tasked with investigating odd discoveries.
The Identification and Advisory Service is tasked with examining a variety of strange and inexplicable objects that are discovered by members of the public. Some of these items are so strange that they wouldn't look out of place on Fox Mulder's desk.
One of the most recent cases involved the discovery of a strange slime on a nature reserve that coincided with a meteor sighting. Known as "star jelly", samples of the peculiar substance were sent to the lab but tests failed to find any conclusive explanation for what it could be.
"The slime is still a genuine mystery," said researcher Chesca Rogers. "None of the tests we have done so far have told us anything conclusive, but the samples we got were not in the best condition and highly contaminated."
Other items brought to the lab for investigation include rocks thought to be dinosaur fossils and materials thought to be from meteorites. Two notable cases from recent years include a sabre-tooth cat skull that turned out to be a deer and the skull of a dragon that turned out to be the pelvic bone of a sea bird.
Source: Telegraph | Comments (5)
Tags: Slime