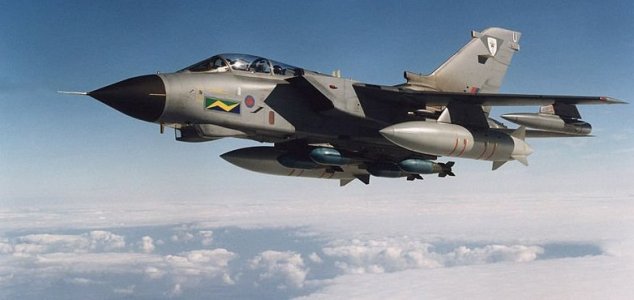 There have been numerous sightings of UFOs in Peru over the years.

Image Credit: RAF/MoD
Officials are set to open a new department dedicated to investigating reports of UFOs in Peru.
The Anomalous Aerial Phenomenon Research Department (DIFAA) is scheduled to be formally launched in Lima today at the offices of the Peruvian Air Force with the assistance of the Civilian Advisory Council.
The announcement was made by council member Giorgio Piacenza who is also an adviser to the Exopolitics Institute. During his talk he outlined the plans for the new department and emphasised that it would value objective research and employ a number of qualified researchers and scientists.
"The prevalent attitude I surmise both in the Civilian Advisory Council and at the Peruvian Air Force is one of flexible, open-minded and also objective research and of considering the wide range of aspects which the UFO Phenomenon and the alleged or actual presence of extraterrestrial beings may entail," he said.
Piacenza also went on to mention an increase in UFO research being conducted by other countries in South America. "Many countries in the Latin American region are actively pursuing a similar path to legitimate these issues and overcome the unnecessary stigma attached to reporting about UFOs and the possible or real extraterrestrial presence," he said.
Source: Examiner | Comments (9)
Tags: UFO, Peru