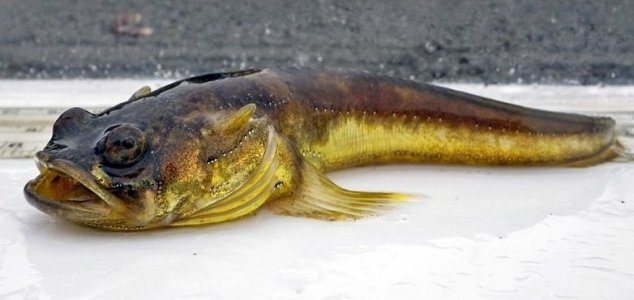 The fish make a low humming noise during their mating rituals.

Image Credit: U.S. Geological Survey
Local authorities have been investigating a strange and pervasive humming noise in Southampton.
The sound is so pervasive and so annoying that some residents of Hythe in Hampshire, England have had to resort to moving away from the area. The local council received so many complaints about the problem that they launched their own investigation in an effort to get to the bottom of it.
Several causes for the pulsating din have been examined including local industrial centers and large cargo ships arriving at the nearby docks. Scientists however believe that the noise could be coming from an altogether unexpected source - the mating ritual of the male Midshipman fish.
Males of this nocturnal fish species are known to hum to one another both in an effort to attract females and to deter rival males. The low frequency nature of the hum makes it easy for it carry through the ground and up in to people's homes through the walls.
"A few times we put it down to a neighbour's washing machine or dishwasher but it's happening so frequently that we know it's not the case," said Maria Dennett who lives in the vicinity. "It's a really low pitched sound that literally pulsates through the house."
Source: Independent | Comments (23)
Tags: Hum