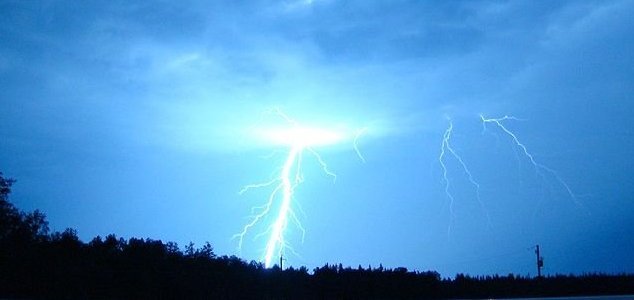 Wagner was struck twice.

Image Credit: PD - Codalo
Rodeo clown Casey Wagner got more than he bargained for when he attended a driving event in Texas.
Wagner had been attending the "Rednecks With Paychecks" event in Saint Jo when the sudden appearance of a storm forced him to take shelter under a tree.
A few moments later Wagner found himself being struck by a bolt from the blue, not once but twice in rapid succession. "What I remember is just a loud boom and it dropped me to my knees - and then it hit me again," he said.
He recalled feeling the sensation of electricity passing up through his right boot and in to his body. "When I got hit, it was just two big old flashes and then sparks went everywhere," he said. "At the hospital they said the poncho I was wearing was carrying static because it was one of those plastic ones."
Despite his ordeal Wagner had a lucky escape. Doctors told him that the tingling sensation would disappear within a week but that he was otherwise unharmed. "I give everything to God," he said. "So I owe everything to him, he's the one that kept me alive. I can tell you one thing, I'm going to start going to church more."
Source: Yahoo! News | Comments (23)
Tags: Lightning