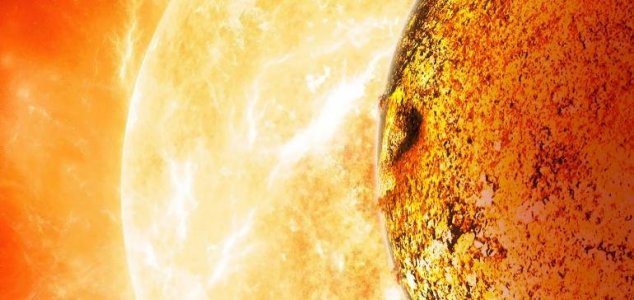 The surface is believed to be a scorching 2,800C.

Image Credit: David A. Aguilar
Kepler 78b is 400 light years away, is a similar size to the Earth and has a surface covered in lava.
Astronomers were able to learn about the planet's orbit and mass by observing the light from its parent star. While not identical to our own planet, this alien world is approximately 1.2 times larger than the Earth and 1.7 times the mass.
Despite the similarities however Kepler 78b is far from habitable. Due to an orbit that puts it perilously close to its sun, this hellish world is thought to see temperatures of up to 2,800C on its surface. Instead, the true value of this discovery is in the potential to locate other, more promising worlds using similar techniques.
"It's Earth-like in the sense that it's about the same size and mass, but of course it's extremely unlike the Earth in that it's at least 2,000 degrees hotter," said MIT's Dr Josh Winn.
Source: Independent | Comments (5)
Tags: Extrasolar Planet