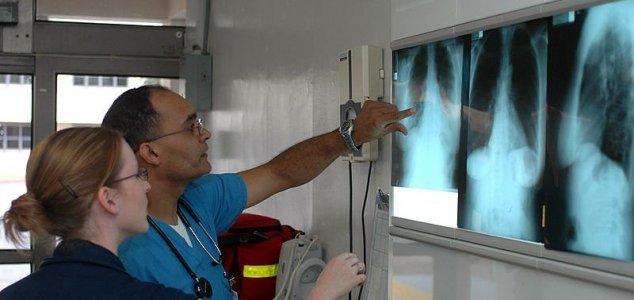 Doctors can use the technology to diagnose a patient remotely.

Image Credit: Nathanael T. Miller
Sophisticated mobile teleconferencing machines are making it possible for doctors to help more patients.
These remarkable remote presence machines allow doctors to be where they are needed the most through a limited robotic presence in any hospital equipped with the telemedicine technology.
Consisting of a tall wheeled unit with a screen, speakers, camera and microphone, the robotic devices can allow a doctor to see what is happening and to communicate with the patient wherever they may be. In circumstances where speed is critical, being able to get a qualified physician on-hand at any hospital within a short space of time can save many lives.
"Regardless of where the patient is located, we can be at their bedside in several minutes," said medical director Dr. Alan Shatzel. "Literally, we compress time and space with this technology. No longer does distance affect a person's ability to access the best care possible."
Source: Herald Times | Comments (5)
Tags: Doctor, Hospital