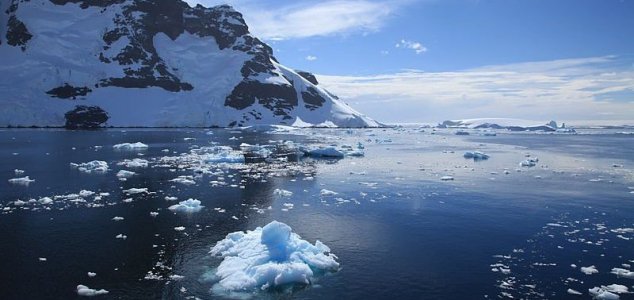 Are there diamonds in Antarctica's mountains ?

Image Credit: CC BY-SA 2.0 Liam Quinn
A new discovery has opened up the possibility of a diamond rush in the world's coldest continent.
A team of researchers studying the geology of Antarctica's Prince Charles Mountains recently discovered something unexpected, a type of rock known as
kimberlite
that is only rarely found at the Earth's surface because it forms deep in the Earth's mantle where conditions also tend to favor the formation of diamonds.
While no actual diamonds were found in the sample, the signature of these minerals matches those of other places on the planet where diamonds have been found. The rocks are believed to have been forced upwards more than 120 million years ago when much of the world was part of a supercontinent known as Gondwana.
If indeed there are diamonds in Antarctica's mountains then there is the chance we could be looking at a 21st century diamond rush, but with only a small percentage of such discoveries ultimately proving to be economically viable it is unclear whether we are likely to be seeing diamond mines in Antarctica any time soon.
Source: The Australian | Comments (11)
Tags: Antarctica, Diamond