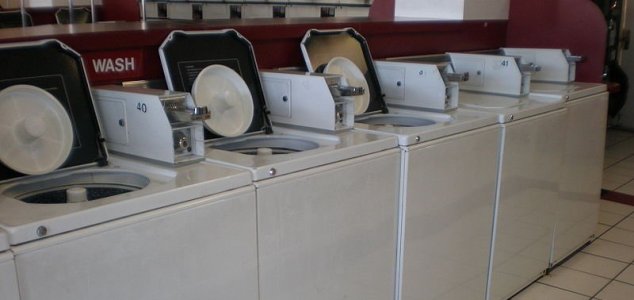 Things didn't go quite as the man had hoped.

Image Credit: CC BY-SA 3.0 BrokenSphere
A man in Australia managed to get himself stuck inside a washing machine while playing hide-and-seek.
The peculiar series of events saw the man climb in to a top-loading washing machine without any clothes on so that he could jump out and surprise his partner. Things didn't go according to plan however when he found that he was unable to escape.
Any hope of getting out of the predicament without drawing a lot of attention went out the window as firefighters, paramedics and even a search and rescue team arrived on the scene in an effort to free him from the machine. It took 20 minutes for rescuers to finally release him.
"It would be fair to say the gentleman was very embarrassed," said Sergeant Michelle De Araugo.
Source: BBC News | Comments (13)
Tags: Trapped, stuck