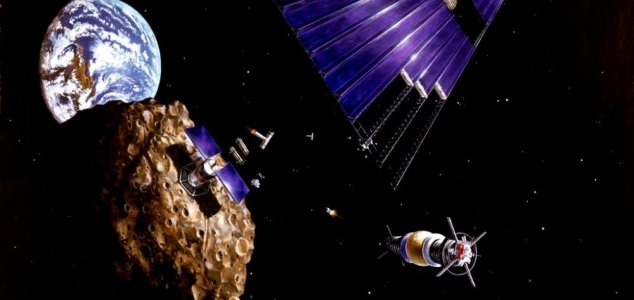 Asteroid mining could begin within the next decade.

Image Credit: NASA/Denise Watt
A new study has suggested that very few nearby asteroids are suitable for commercial-scale mining.
Several companies over the last few years have announced plans to turn asteroid mining in to a profitable business venture, yet despite the potential to extract valuable ores from this otherwise untapped resource, doubts have been raised over whether asteroids really hold that much in the way of precious materials in the first place.
In a recent study, astrophysicist Dr Martin Elvis has thrown a spanner in the works by claiming that as few as ten near-Earth asteroids would be suitable for commercial mining operations. His results are at loggerheads with Planetary Resources co-founder Eric Anderson who contends that the actual number of viable asteroids would be closer to one thousand.
Backed by Google executives Larry Page and Eric Schmidt, the company aims to use robots to extract minerals and fuel chemicals from the rocks. Whether mining asteroids in this way will prove to be technologically or economically feasible in the near future however remains to be seen.
Source: BBC News | Comments (8)
Tags: Asteroid, Mining