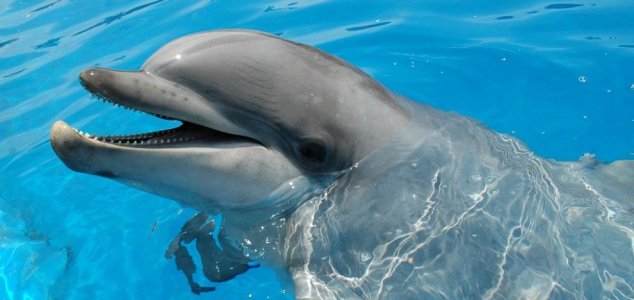 Dolphins are both strong and fast animals.

Image Credit: CC BY-SA 2.0 Vince Smith
In terms of physical prowess, dolphins are able to put even the strongest human athletes to shame.
A new study has revealed that dolphins are not only intelligent but physically super strong, as evidenced by their ability to swim alongside a speeding boat.
The research was conducted by the appropriately named Frank Fish, head of the Liquid Life Laboratory at West Chester University, and involved applying the same methods used to measure the muscle power of Olympic athletes.
For it to work on dolphins, the team set up a special bubble curtain and measured the disturbances in the water as the animals swam along. "It was cold and damp, but you would get really excited and forget about that as you saw the animal go past and you'd see the vortices come out so nicely," said Fish.
The results of the experiment suggested that dolphins are able to generate 5,400 watts while accelerating, a figure ten times that of a human athlete.
Source: Discovery News | Comments (14)
Tags: Dolphin