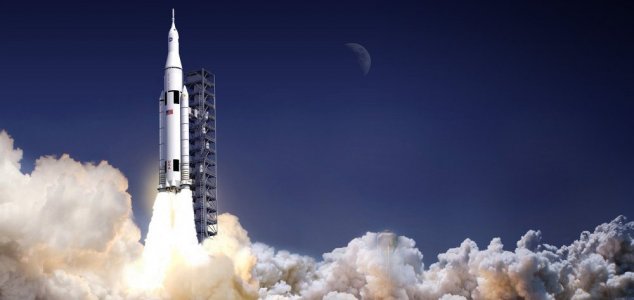 The SLS will be the world's most powerful rocket.

Image Credit: NASA
The Space Launch System (SLS) is set to enable new missions to the Red Planet and beyond.
NASA has released a progress report detailing the development and goals of what will be the world's most powerful rocket, an interplanetary behemoth capable of lifting 70 metric tons in to low-Earth orbit, a payload three times greater than what the space shuttles had been able to carry.
"The potential use of SLS for science will further enhance the synergy between scientific exploration and human exploration," said NASA's John Grunsfeld. "SLS has the promise of enabling transformational science in our exploration of the solar system and cosmos."
Currently under construction with an estimated initial launch date of 2017, the SLS will be used in NASA's upcoming manned asteroid mission as well as in future missions to Mars.
"While many people think of the Space Launch System in terms of human exploration, SLS could have a wide application in a lot of other areas, including space science," said assistant program manager Steve Creech. "For missions to the outer planets, for example, SLS could make it possible to do things that are currently impossible, such as sending larger scientific spacecraft with more instruments to far off destinations with reduced transit times."
Source: NASA | Comments (7)
Tags: SLS, NASA, Rocket