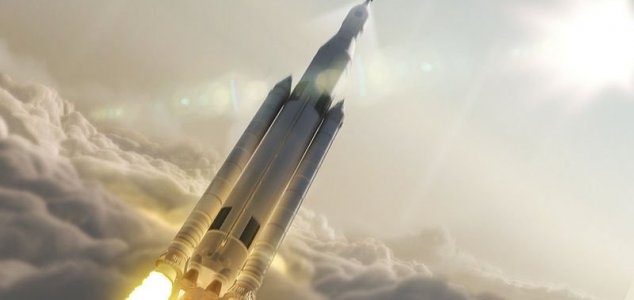 A new age of manned spaceflight is almost upon us.

Image Credit: NASA
The US space agency has decided against placing astronauts aboard its new rocket on its first launch.
It has been almost 50 years since the last human set foot on the surface of another world and with the discontinuation of the Space Shuttle program back in 2011, manned space exploration has become limited to routine journeys to and from the International Space Station.
This could soon be set to change however thanks to NASA's Orion Crew Vehicle and Space Launch System - two projects which when combined have the potential to take humans all the way to Mars.
The first integrated test flight of these systems, Exploration Mission 1, had been set to achieve a retrograde lunar orbit in 2018 with a crew of astronauts along for the ride, but now, following a renewed feasibility and risk-assessment study, the decision has been made to scrap the manned portion of the mission with the hope of launching EM-1 in early 2019.
The move is probably wise, especially given the number of delays that have occurred so far and the amount of time and funds that would have been needed to implement support for a manned crew.
The first manned test flight is instead likely to be the follow-up mission - EM-2.
Source: Tech Times | Comments (8)
Tags: Orion, SLS, Moon