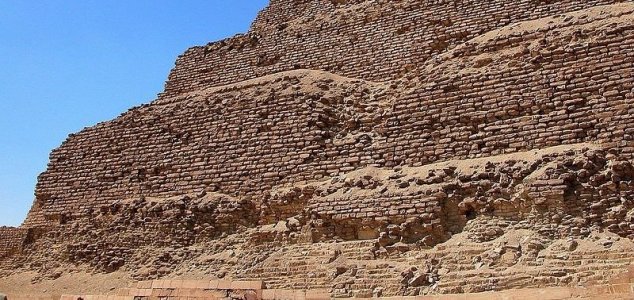 The Edfu pyramid is similar to the step pyramid of Djoser (pictured).

Image Credit: CC BY-SA 2.0 Dennis Jarvis
A step pyramid unearthed near Edfu is thought to predate the Great Pyramid of Giza by several decades.
The pyramid is one of several built by either the pharaoh Huni or Snefru somewhere around 2590-2635 BC. Originally thought to be 43ft tall, the structure's current height of around 16ft can be attributed to pillagers gradually stealing the large stone blocks that made up its construction.
Seven of these 'provincial' pyramids have been discovered to date near settlements in Egypt, each exhibiting almost identical dimensions. While their exact purpose is not fully understood, archaeologists believe that they may have held some symbolic significance.
Sadly however it looks as though interest in these structures may have only been short lived, as by the time the Great Pyramid was being built only a few decades later it is thought that the pyramid at Edfu and others like it may have already been abandoned.
Source: Live Science | Comments (20)
Tags: Pyramid, Egypt