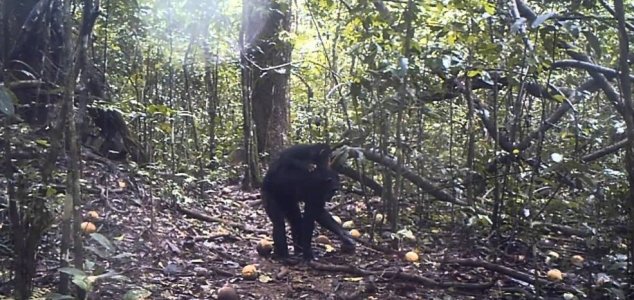 The chimps are thought to number in the thousands.

Image Credit: YouTube / Lukuru Foundation
A huge population of chimpanzees appears to be thriving in the Democratic Republic of Congo.
Researchers came across the animals during an expedition through some of the most dangerous terrain on the planet, dodging not only environmental hazards but also armed poachers and rogue militia patrolling the region.
The chimpanzees are believed to number in the thousands and seem to be thriving across an area of remote forest covering 50,000 sq km. Some of them were also observed to have developed a unique set of customs and behaviors such as a tendency to build ground nests and an appetite for giant African snails. Some were even filmed feasting on a leopard carcass.
"This is one of the few places left on Earth with a huge continuous population of chimps," said primatologist Cleve Hicks. "We estimate many thousands of individuals, perhaps tens of thousands."
Source: The Guardian | Comments (25)
Tags: Chimpanzee