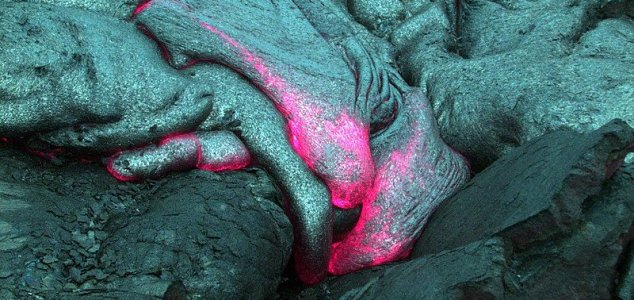 Could lava be a viable source of electricity ?

Image Credit: Wiki
The heat generated by molten rock could be harnassed as a highly effective source of electricity.
The idea originated from an accidental encounter with the molten material that took place when scientists working on a geothermal borehole project in Iceland accidentally hit upon a pocket of lava that spewed superheated steam for two years.
This steam, scientists argued, could be harnessed as an effective way to produce electricity.
"Drilling into magma is a very rare occurrence and this is only the second known instance anywhere in the world," said Professor Wilfred Elders of the University of California. "This could lead to a revolution in the energy efficiency of high-temperature geothermal projects in the future."
The team concluded that the steam from the borehole was capable of generating up to 36 MW of electrical power.
Source: Zee News | Comments (4)
Tags: Lava, Power, Electricity