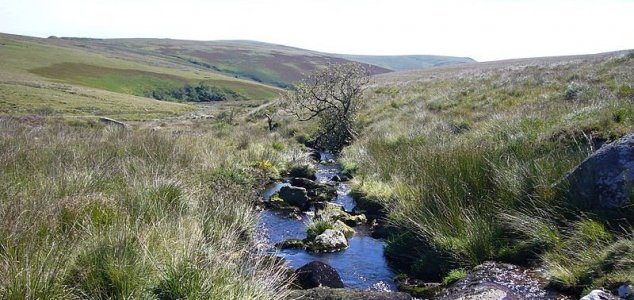 Looking out across the moor.

Image Credit: CC BY-SA 3.0 Herbythyme
Jewellery, animal pelts and amber beads are among the finds retrieved from a 4,000-year-old tomb.
Considered by archaeologists to be the most significant discovery ever made on the moor, the chamber ( or "cist" ) on Whitehorse Hill was opened to reveal a remarkably well-preserved burial of cremated remains.
Wrapped in an animal pelt, the remains contained a number of artifacts including textiles, a coiled bag and a bracelet with tin beads, only 8 of which have been found on Dartmoor within the last century.
"Visibly it's not as impressive as Stonehenge, but archaeologically it's just as important," said chief archaeologist Jane Marchand.
Researchers are now awaiting DNA test results to find out what animal the pelts had come from.
Source: BBC News | Comments (7)
Tags: Dartmoor