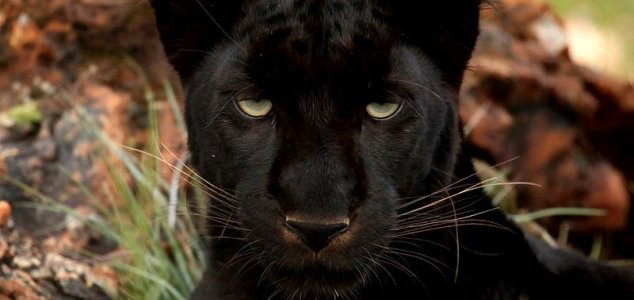 Is there a large cat prowling the wilds around Cornwall ?

Image Credit: CC BY-SA 3.0 Rute Martins
Police in England have discovered the paw prints of a large exotic cat believed to be on the loose in the area.
Stories of panthers and other large cats roaming the British countryside have endured for years and are the basis for several legends including the Beast of Dartmoor and the Beast of Bodmin Moor.
Now however, authorities in Cornwall have found compelling physical evidence suggesting that these stories may have more truth to them than most people might realize.
23-year-old James Stephenson from the Cornwall village of Callington near Dartmoor raised the alarm recently after his dog was attacked by a creature that left large bleeding claw marks on its shoulder.
Prior to the attack he had reported seeing a large cat prowling around his garden.
"[Marley] had a big deep gash on his front left leg and one between his toes," he said. "On his left shoulder was a big black claw mark, as if a muddy claw had scraped down the side of him."
"The RSPCA said [the cat] had probably already caught something and was eating it in our garden and that's why it didn't take Marley; it was just protecting its food when it took him down."
When an officer investigated the scene, he found large feline paw prints on the ground.
"An officer attended the property and located the footprints in the garden," said a spokesman for Devon and Cornwall Police. "We called the RSPCA for advice and took a cast of the print which they confirmed was the pad of a large cat."
"Over the years, there have been a number of similar reports across Devon and Cornwall. There is no evidence that such animals represent a danger to humans. It is highly likely that they would avoid human contact and only represent a danger if trapped."
"If any animal is sighted it should not be approached."
Source: Telegraph | Comments (35)
Similar stories based on this topic:
Tags: Beast, Dartmoor, Big Cat