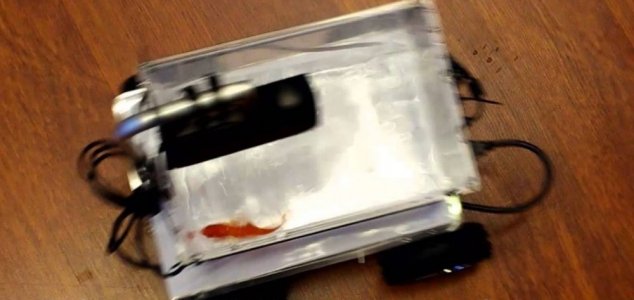 The 'fish car' is completely autonomous.

Image Credit: YouTube / Studio diip
A perplexing new automobile has been invented that gives goldfish the opportunity to go for a drive.
The bizarre contraption is essentially a fish tank on wheels with a computerized steering mechanism that uses a digital camera to detect where the fish is located and in what direction it is swimming.
By processing this data the system is able to move the vehicle to match the position of the fish so that the unwary occupant is effectively driving itself around.
The "fish on wheels" device is the brainchild of a company called Studio Diip and is designed to encourage the development of enhancements in pet mobility.
Source: Engadget | Comments (28)
Tags: Goldfish