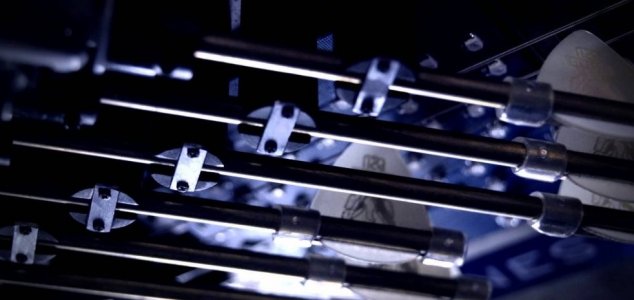 The robots can pull off feats impossible for a human player.

Image Credit: YouTube / ZIMA Zmachines
A musical three-piece made up entirely of robots is set to release its very own album of original music.
The unconventional trio includes a guitarist with 78 fingers and a drummer with 22 arms. Squarepusher, the composer who took on the task of writing music for the band, has admitted that doing so is challenging because the robots can play their respective instruments in ways that would be impossible for a human.
"Each of the robotic devices involved in the performance of this music has its own specification which permits certain possibilities and excludes others," he said. "The robot guitar player, for example, can play much faster than a human ever could, but there is no amplitude control."
The new album will be called "Music for Robots" and is due to be released on April 8th.
Source: The Verge | Comments (9)
Tags: Robot, Band