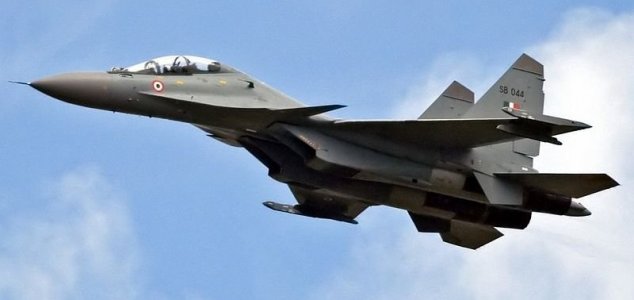 The Indian SU-30MKI.

Image Credit: CC BY-SA 2.0 g4sp
The aircraft was scrambled when radar stations picked up an object flying at a height of 28,000ft.
Officials took the decision to scramble the jet when the unidentified object was spotted flying towards India from across the border with Pakistan. Air traffic control cleared the area of known aircraft to avoid incident during the pursuit.
"Our radars picked up a UFO near Amritsar which was coming towards India from the International Border with Pakistan," said an IAF source. The SU-30MKI took off from the Halwara air base.
Far from being a visitor from another world however the object was eventually identified as a weather balloon that had drifted close to Indian air space.
Officials are now conducting a full investigation.
Source: Economic Times | Comments (56)
Tags: India, Radar, UFO