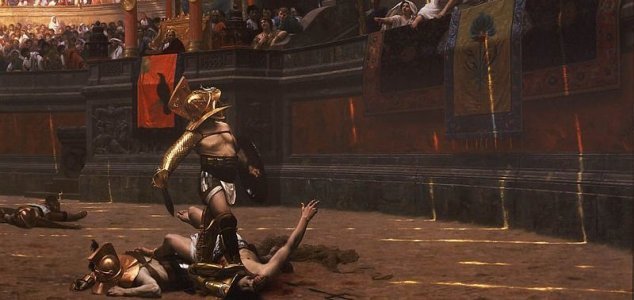 Gladiators fought to the death in the Colosseum.

Image Credit: Jean-Leon Gerome
Archaeologists have uncovered the first gladiator training facility to be found outside of Rome.
The remains of the school were found hidden underneath a pasture near Carnuntum in eastern Austria and are now helping researchers understand what life might have been like for those unfortunate enough to have lived there.
"It was a prison; they were prisoners," said archaeologist Wolfgang Neubauer. "They lived in cells, in a fortress with only one gate out."
The school was believed to have been home to up to 80 gladiators who lived in a large two-story facility and trained in a central courtyard. Despite being unable to leave, the men would have enjoyed at least some luxuries courtesy of Roman engineering such as hot baths and heated floors to enable training during the wintertime.
"The find at Carnuntum gives us a vivid impression of what it was like to live and train as a gladiator on the chilly northern border of the Roman Empire," said gladiator expert Kathleen Coleman.
Source: National Geographic | Comments (14)
Tags: Gladiator, Rome