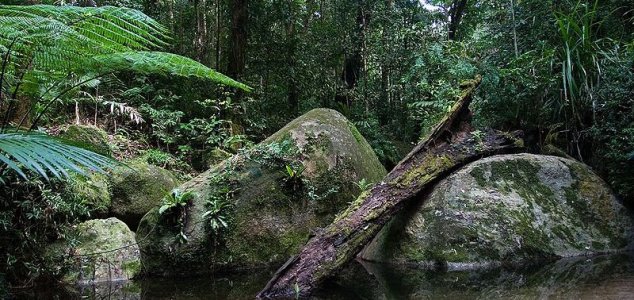 The deer were believed to have been extinct since 1929.

Image Credit: CC BY-SA 2.5 Diliff
Researchers have rediscovered a species of deer thought to have disappeared over 85 years ago.
Scientists studying deer populations at the Xuan Lien Nature Reserve in Vietnam's Thanh Hoa province were ecstatic when they managed to snap a photograph showing a pair of Roosevelt's Muntjacs, a species of deer believed to have been extinct for decades.
The images have been backed up by DNA evidence retrieved from droppings discovered at the site.
The critically endangered deer got its name when a specimen was handed in to Chicago's Field Museum of Natural History by Theodore and Kermit Roosevelt in 1929.
Source: Thanh Nien News | Comments (16)
Tags: Deer, Extinct, Vietnam