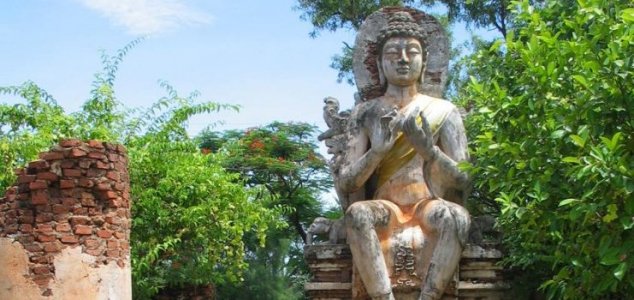 Sarira are formed during cremation.

Image Credit: CC BY-SA 2.0 Heinrich Damm
Some believe that Buddhist monks are able to accumulate a mysterious substance within their bodies.
Known as sarira, these strange pearl-like objects are considered both rare and sacred and are said to be found in the cremated remains of only the most accomplished of Buddhist monks.
Due to their scarcity there have been very few studies in to the nature of sarira and the few samples that do exist are considered too sacred to be submitted for scientific testing. A team of researchers at Stanford University however recently managed to gain access to some of the objects for study and later presented their analysis at the "Toward a Science of Consciousness" conference.
"I felt a tangible radiation of exquisite energy flowing from the relics to my heart center," said lead author Nisha J. Manek. "It was highly private and personal, and yet conveyed an immense sense of Oneness or unity with everyone and everything. It had no counterpart in ordinary experience."
Mainstream scientists however believe that, far from being a metaphysical manifestation, the sarira may simply be the result of crystalline structures forming from the bones under certain conditions during the cremation process.
Source: The Epoch Times | Comments (18)
Tags: Sarira, Buddhist