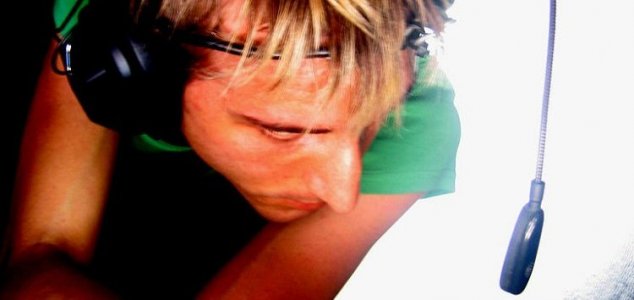 Neil Harbisson with his color-sensing device.

Image Credit: CC BY-SA 3.0 Moon Ribas
Neil Harbisson has had a special 'eyeborg' device implanted in to his skull that can interpret colors.
Despite having only ever viewed the world in black and white due to a rare form of color blindness, Harbisson has been able to perceive color using a special device that produces unique vibrations to represent the colors in whatever he is looking at.
Now the 31-year-old artist has taken this one step further by having a special device implanted directly in to his skull which allows him to perceive a more intricate and wider range of colors. The "eyeborg" device features a camera on one end and an audio speaker on the other.
Remarkably, the device is not only able to interpret images around him but can also receive wireless signals so that he can effectively perceive images from a mobile phone without even looking at them. It may even be possible in the future for two people with the implants to communicate directly.
"This announcement is not the launch of a new product and it is not the presentation of new technology - it is the presentation of a new body part that will allow us to extend our senses in unimaginable ways," he said.
Source: Telegraph | Comments (10)
Tags: Blind, Implant, Neil Harbisson