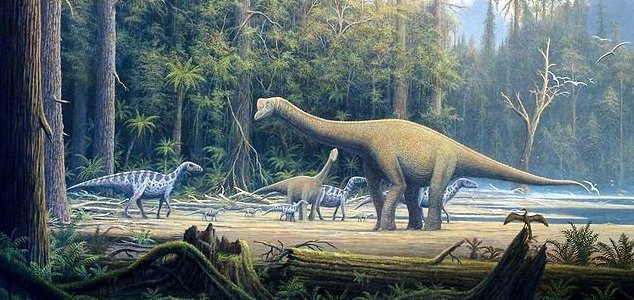 The chase was reconstructed from the footprints.

Image Credit: CC BY-SA 2.5 Gerhard Boeggemann
The digital reconstruction was put together using photographs of two sets of dinosaur tracks in Texas.
The tracks were discovered and documented more than 70 years ago and appeared to have been made by a meat-eating therapod dinosaur pursuing a large herbivorous sauropod approximately 110 million years ago.
While some of the original tracks have now been lost, photographs taken at the time of their discovery still remain, providing scientists with the opportunity to digitally reconstruct the specific series of events that created them.
"It is an exciting prospect to think that many palaeontological or archaeological specimens that have been lost to science, or suffered irreparable damage, may be digitally reconstructed in 3D using free software and a desktop computer," researchers wrote in the paper.
It is hoped that the same techniques can be used to restore and reconstruct other footprint samples that have been lost or damaged over the last few decades.
Source: Cnet.com | Comments (3)
Tags: Dinosaur