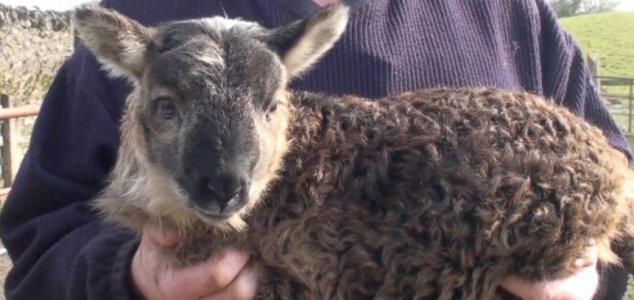 The 'geep'.

Image Credit: YouTube / Sky News
Farmer Pat Murphy was shocked to discover that one new arrival was a cross between a goat and a sheep.
The peculiar cross-breed came about when one of the farm's goats managed to get in to an enclosure with a number of young sheep. The brown "geep" appears to possess features of both species including a woolly coat and two horns on the top of its head.
The discovery was particularly surprising as a cross between these two animals is quite rare and there were no indications of anything unusual during the birth. Despite its unorthodox appearance however its mother has taken to him as though he were a regular infant.
Murphy has stated that he doesn't intend to try and breed any more however he isn't sure what fate has in store for the new arrival.
"We'll try and keep it as long as we can," he said.
Source: Yahoo! News | Comments (14)
Tags: Goat, Sheep, Geep