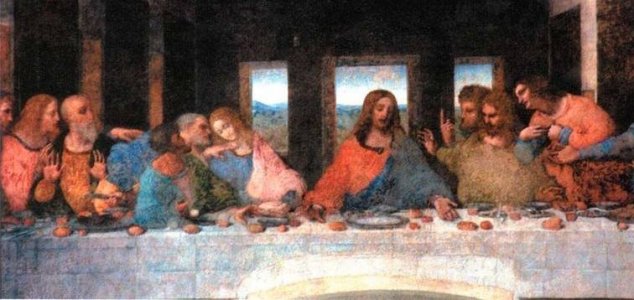 Leonardo da Vinci's 'The Last Supper'.

Image Credit: Leonardo da Vinci
A fragment of papyrus with writing that references the wife of Jesus is believed to be genuine.
Written in Coptic, the parchment was discovered by Professor Karen King and appears to make a reference to "my wife" in words attributed to Jesus himself.
Now following an extensive series of laboratory testing the fragment has been declared genuine with no signs of forgery. The news has generated much controversy amongst religious scholars who had previously declared the "Gospel of Jesus' Wife" a fake due to its questionably bad grammar, spelling and handwriting.
"The main topic of the fragment is to affirm that women who are mothers and wives can be disciples of Jesus - a topic that was hotly debated in early Christianity as celibate virginity increasingly became highly valued," said King.
"This gospel fragment provides a reason to reconsider what we thought we knew by asking what the role claims of Jesus's marital status played historically in early Christian controversies over marriage, celibacy, and family."
Source: Independent | Comments (66)
Tags: Jesus, Wife, Papyrus