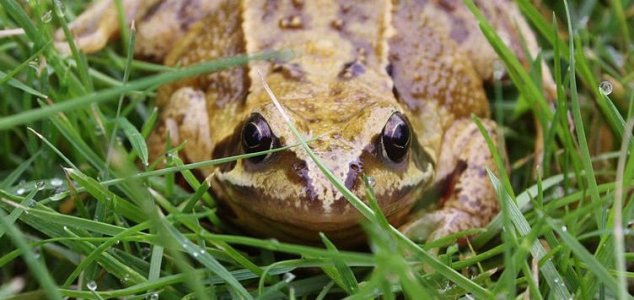 Frogs have been known to rain from the sky from time to time.

Image Credit: CC BY-SA 3.0 Charlesjsharp
Stories of frogs, fish and other creatures falling from the sky like rain have been told for centuries.
One of the earliest recorded examples of this phenomenon took place in AD 77 when small frogs and fish were reported to have fallen from the heavens in a deluge that lasted several minutes.
Roman philosopher Pliny the Elder suggested in his 'Natural History' encyclopedia that the animals had actually grown out of the ground rather than having fallen from the sky, an idea that likely stemmed from the appearance of worms and other creatures on the surface after a deluge.
Other historical cases include a shower of frogs over Kansas City in 1873 that was said to have "darkened the air and covered the ground for a long distance" and a shower of jellyfish that rained down over the town of Bath in England in 1894.
These days it is generally believed that such downpours are the result of tornadoes and other meteorological phenomenon that can suck the animals up from the water and transport them hundreds of miles before depositing them over populated areas.
Source: Live Science | Comments (36)
Tags: Fortean, Fish, Frogs, Rain