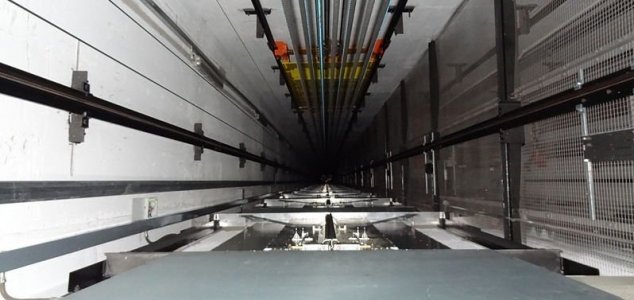 The lift shafts will span 95 floors.

Image Credit: CC BY-SA 3.0 Harrihealey02
Two of the new super-speed lifts will be installed inside China's Guangzhou Finance Centre by 2016.
Reaching speeds of up to 45mph, the high-speed elevators will use a range of sophisticated technologies to manage everything from safety to passenger comfort.
Capable of ascending 95 floors in the space of just 43 seconds, the lifts, once completed, will officially be the fastest anywhere in the world. Hitachi has even taken steps to minimize the negative effects of climbing to such a height so quickly such as the ear blockage conventionally felt when experiencing changes in air pressure at high speed.
According to the Guinness Book of Records, the current record holder for the world's fastest elevator is situated within what is also one of the world's tallest buildings, Taipei 101, with a speed of 37.6mph.
Source: Telegraph | Comments (9)
Tags: Elevator, Lift