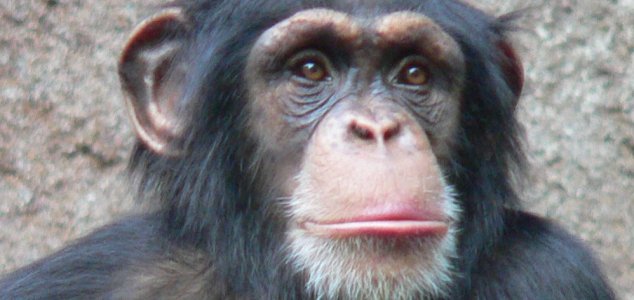 Should chimps have the same legal rights as humans ?

Image Credit: CC BY-SA 3.0 Thomas Lersch
The number of legal experts specialising in defending the rights of animals has been on the increase.
In one notable recent case, a team of lawyers in New York took it upon themselves to contest the treatment of a chimpanzee named Tommy who had been kept in "a small, dank, cement cage in a cavernous dark shed" that the team maintained was tantamount to solitary confinement.
"Like humans, chimpanzees have a concept of their personal past and future," the team wrote. "They suffer the pain of not being able to fulfill their needs or move around as they wish; they suffer the pain of anticipating never-ending confinement."
Several other cases have also been put forward by nonhuman rights lawyers in recent years, mainly involving animals believed to possess higher cognitive abilities such as orangutans, dolphins, elephants and even parrots.
Until the law is changed to adequately accommodate the rights of animals however, legal cases such as these are likely to continue facing an uphill struggle for the foreseeable future.
Source: New York Times | Comments (23)
Tags: Animal Rights