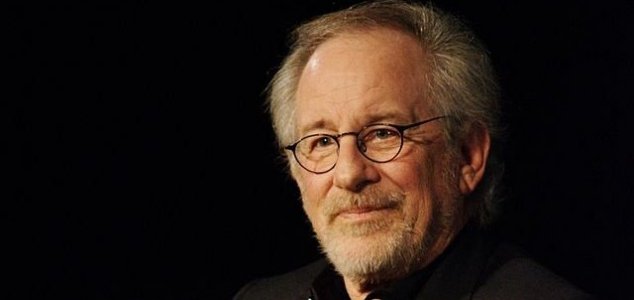 Director Steven Spielberg.

Image Credit: CC BY-SA 3.0 Romain Dubois
A picture from Jurassic Park posted as a joke has ended up being blasted by animal rights activists.
Stephen Spielberg's iconic dinosaur movie 'Jurassic Park' became one of the biggest film hits of all time when it was released in 1993 and now over 20 years later the film is back in the spotlight once again, albeit for different reasons.
In a satirical take on the recent photographs released online showing 19-year-old cheerleader Kendall Jones posing with her various big game kills, Facebook user Jay Branscomb decided to post a behind-the-scenes photograph of Spielberg posing alongside a mechanical Triceratops that was used as part of a famous scene in the movie.
"Disgraceful photo of recreational hunter happily posing next to a Triceratops he just slaughtered," he wrote in jest underneath the picture on his Facebook page.
Unfortunately a staggeringly significant number of people actually believed that the picture was genuine and started to blast the director on social media for posing with his alleged kill.
"Disgusting! I bet he only kept the horns!" cried one user who seemed oblivious to the fact that the species in question died out 66 million years ago.
The Facebook post has since been shared over 30,000 times and can be viewed -
here
.
Source: LA Times | Comments (65)
Tags: Jurassic Park, Poaching, Steven Spielberg