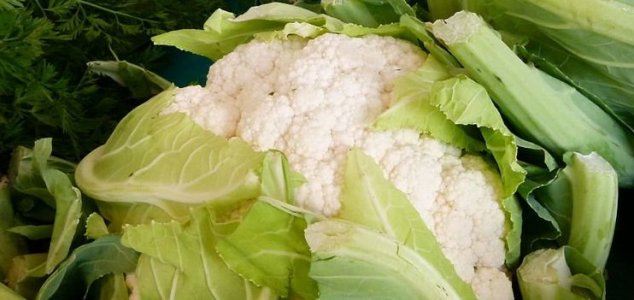 The previous record had been unbroken since 1999.

Image Credit: CC BY-SA 1.0 Dinkum
The enormous record-breaking vegetable was grown by veteran gardener Peter Glazebrook.
Glazebrook is no stranger to growing giant vegetables having already achieved world records for producing the longest beetroot, the longest parsnip, the heaviest onion and the heaviest potato at his garden in the East Midlands.
The record-breaking cauliflower was confirmed by a team of adjudicators who visited his greenhouse and weighed the vegetable to check that it exceeded the previous record of 24.6kg.
"The weighing was conducted at my home because there were no vegetable shows at this time of year," said Glazebrook. "My previous effort in 2013 was weakened by the long cold snap that hit most of the UK and the exceptionally mild autumn this time has helped me to clinch this record breaker."
Source: Telepraph | Comments (13)
Tags: Vegetable, Cauliflower, World Record