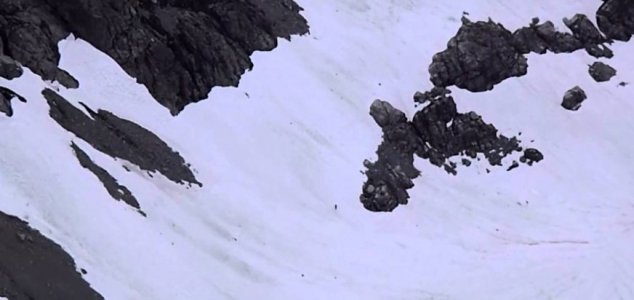 Who is the mystery figure ?

Image Credit: YouTube / M. Lamont
Two men climbing in the mountains of British Columbia spotted an unusual figure in the distance.
The footage was uploaded to YouTube by user 'M. Lamont' and documents the moment that the men stop on a high peak to survey the area and notice a dark figure walking on the snowfield below them.
Despite being in the middle of nowhere the figure appears to be alone and takes a route up a steep snow embankment that the men believe to be counter-intuitive.
Given the unusual circumstances and the speed at which the figure appears to be covering the terrain the uploader suggests that the subject of the footage could be a Bigfoot, however the figure is unfortunately too distant to make out any features.
Could this video be evidence that an unknown primate is lurking in the Canadian mountains or could it simply be a lone hiker who is oblivious to the fact that he is being filmed ?
Comments (71)
Tags: Canada, Mountains, Bigfoot