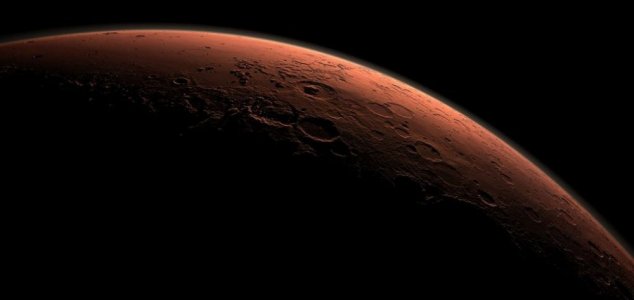 Have we already sent life to Mars ?

Image Credit: NASA/JPL-Caltech
Extremely resistant forms of bacteria could find their way to Mars by hitching a ride on a spacecraft.
NASA engineers go to great lengths to ensure that space probes are clean before they head off in to the unknown, yet an increasing body of research has suggested that there are some microbes able to withstand even the harshest of cleaning regiments.
The spore-forming bacteria Bacillus pumilus for example appears to be resistant to both peroxide treatments and ultra-violet radiation, making it extremely difficult to kill. Recent experiments picked up traces of these microbes inside the International Space Station both on surfaces and in the air.
If microbes like these were to hitch a ride on a spacecraft bound for Mars then they could potentially survive and multiply on the planet's surface, making it very difficult to later determine whether they actually originated on Mars or if they traveled there from the Earth.
For all we know in fact they may already be there.
Source: Guardian Liberty Voice | Comments (11)
Tags: Mars, Bacteria