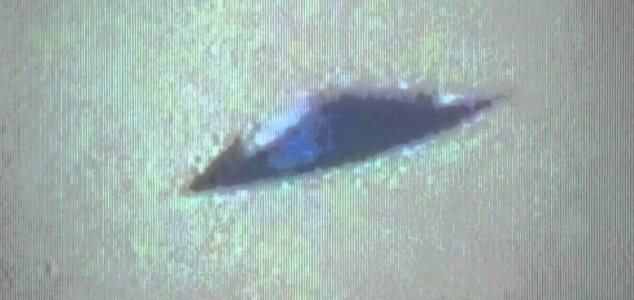 The object was a classic saucer shape.

Image Credit: YouTube / RTV Rijnmond TV
Dick Smits had been videotaping a boat on a canal when he spotted the strange object above him.
The unidentified craft remained in the sky for several minutes over the town of Maassluis to the south of The Hague, the capital city of Southern Holland.
Exhibiting a bluish hue, the object was a typical saucer shape with a rounded dome on the top and a curved underside. In a later interview with the RTV Rijnmond TV organization Smits maintained that he had no idea what it could have been.
To date the nature and origins of the object he saw remain a mystery.
Source: AOL Travel | Comments (70)
Tags: UFO, Netherlands