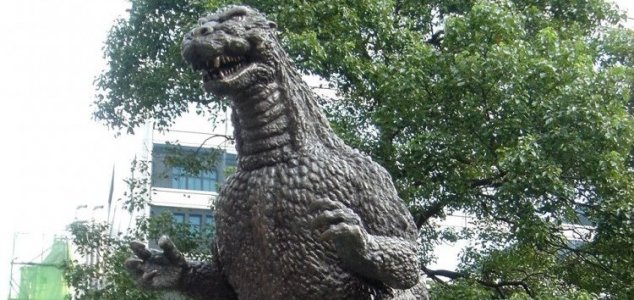 The shark shared several features with its namesake.

Image Credit: CC BY-SA 3.0 Wikiodaiba
A 300 million-year-old shark has been named after its resemblance to the famous Japanese movie monster.
The fossil remains were discovered by palaeontologist John-Paul-Hodnett during a trip to the Monzano Mountains where he came across the tip of the creature's nose embedded in a rock face.
The shark's name was chosen due to the number of ways in which it resembled the eponymous movie monster, including a disproportionately large dorsal fin, broad and short teeth, reptilian-like dermal denticles all over its body and the fact that, for its time, the species was far larger than anything else.
"At this time frame, there were not many large predators on land, with the exception of a few derived amphibian species," said Hodnett. "There were giant millipedes and other large insects that lived on the forest floor and canopy."
Researchers are now hoping to use a CT scanner to map every inch of the creature's body and to produce a 3D model of the shark from which they can attempt to unravel more of its secrets.
Source: Discovery News | Comments (11)
Tags: Shark, Godzilla