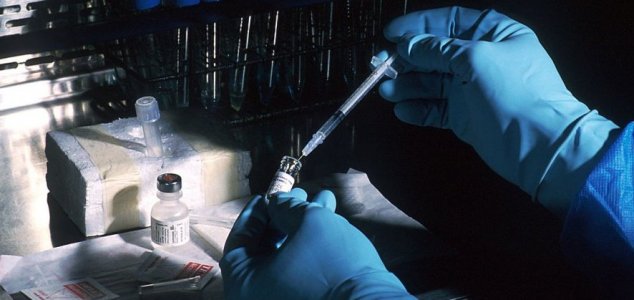 The disease was wiped out thanks to vaccinations.

Image Credit: PD - John Keith
Health officials will be meeting next week to decide if the virus should be destroyed once and for all.
At its peak smallpox was one of the world's deadliest killers, resulting in the deaths of 1 in 12 people. The invention of the first effective vaccine in 1798 however eventually began to turn the tide and by 1980 it was declared that the disease had finally been eradicated.
Not all traces of the virus were destroyed however, some still remained in storage and in research laboratories. Scientists spent years documenting its every detail, developing potential new treatments and testing the effectiveness of modern medicines, but eventually its usefulness came to an end.
The question now is whether the last remaining traces of the disease should be destroyed, effectively rendering it extinct. There have been multiple attempts by health officials to come to an agreement on the issue but to date the virus contains to survive in a few select locations.
This week delegates from all over the world will be meeting once again in an effort to decide on the outcome of the last remaining samples of the disease. If it is determined that it holds no further scientific value and that the risk of keeping it around is greater than any benefits it serves then it is possible that we may soon see an end to the smallpox virus once and for all.
Source: New Scientist | Comments (13)
Tags: Smallpox, Virus