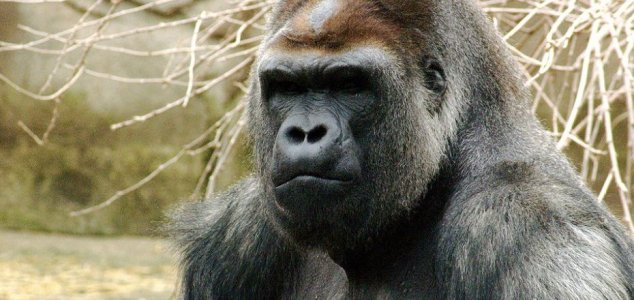 Tranquilizer darts used for gorillas can prove deadly to humans.

Image Credit: CC BY-SA 2.6 Kabir
A zoo worker taking part in an escape drill was shot when a vet believed that he was a real gorilla.
The peculiar incident took place at Loro Parque Zoo on the Spanish island of Tenerife where staff members were participating in a drill to practice emergency procedures in the event of a gorilla escaping from its enclosure.
The drill typically involves an employee dressed up in an ape suit playing the role of the gorilla so that other staff members can go through the whole procedure of recapturing him.
On this particular day however a vet who was there at the time thought that what was happening was the real deal and proceeded to shoot the unsuspecting impersonator with a tranquilizer dart.
The shot, which was designed to be used on a 400lb gorilla, invoked a severe reaction in the man who immediately fell ill is now in a critical condition in hospital.
Update:
The zoo has since denied that the incident involved a person in a gorilla suit and has instead claimed that the man had been shot by the tranquilizer dart due to a simple accident.
"A routine exercise to simulate the escape of a gorilla from its enclosure was carried out on Monday during which a zookeeper was accidentally hit by a tranquilliser dart that vets use in these instances," said a spokesman.
Source: Mail Online | Comments (34)
Tags: Gorilla, Zoo